---
Offset
Designed to make green living easy. An information oracle helping make quick sustainable shopping decisions to counteract personal carbon footprint.

Helping users become informed shoppers when they shop in-store or online. With easy learnability, the app lets aspiring zero-wasters search or scan barcodes, receive product emission details, and determine what to buy based on the sustainability rating. If the user makes a conscious purchase, they're rewarded with offset points, a personal impact score, monetary savings, and carbon emissions to inform them of their personal climate impact.

NEW YORK
2023
Role
User Researcher
UI/UX Designer

Team
Solo Project
Deliverables
User Research
UX/UI Design
Visual Identity
---
Problem
SUSTAINABLE LIVING
The climate crisis is here, and humans don't know what to do.
Sustainability is becoming a buzzword, and people care about it but there's much misinformation, especially among consumers. Convenience often trumps considering broader impacts. While sustainability may have initial costs, it's a cost-effective lifestyle. Prioritizing genuine sustainability over pricey marketing is key.
I aimed to explore how a digital intervention can promote green living education. To define my problem statement, I developed a set of guiding questions for my research framework:
What sustainable practices are common and uncommon amongst people?




How can sustainability become a living standard?




What aspects of young New Yorkers' lives could use sustainability-related solutions?




Do young professionals in New York want to offset their carbon footprint?
DEMOGRAPHICS
The research process started by establishing a demographic, exploring the neighborhood, and designing a recruitment poster, which I circulated around campus and in my residential area.
Observational Research
EXPLORING THE NEIGHBOURHOOD
My observational research started with a local zero-waste store in the East Village called, A Sustainable Village.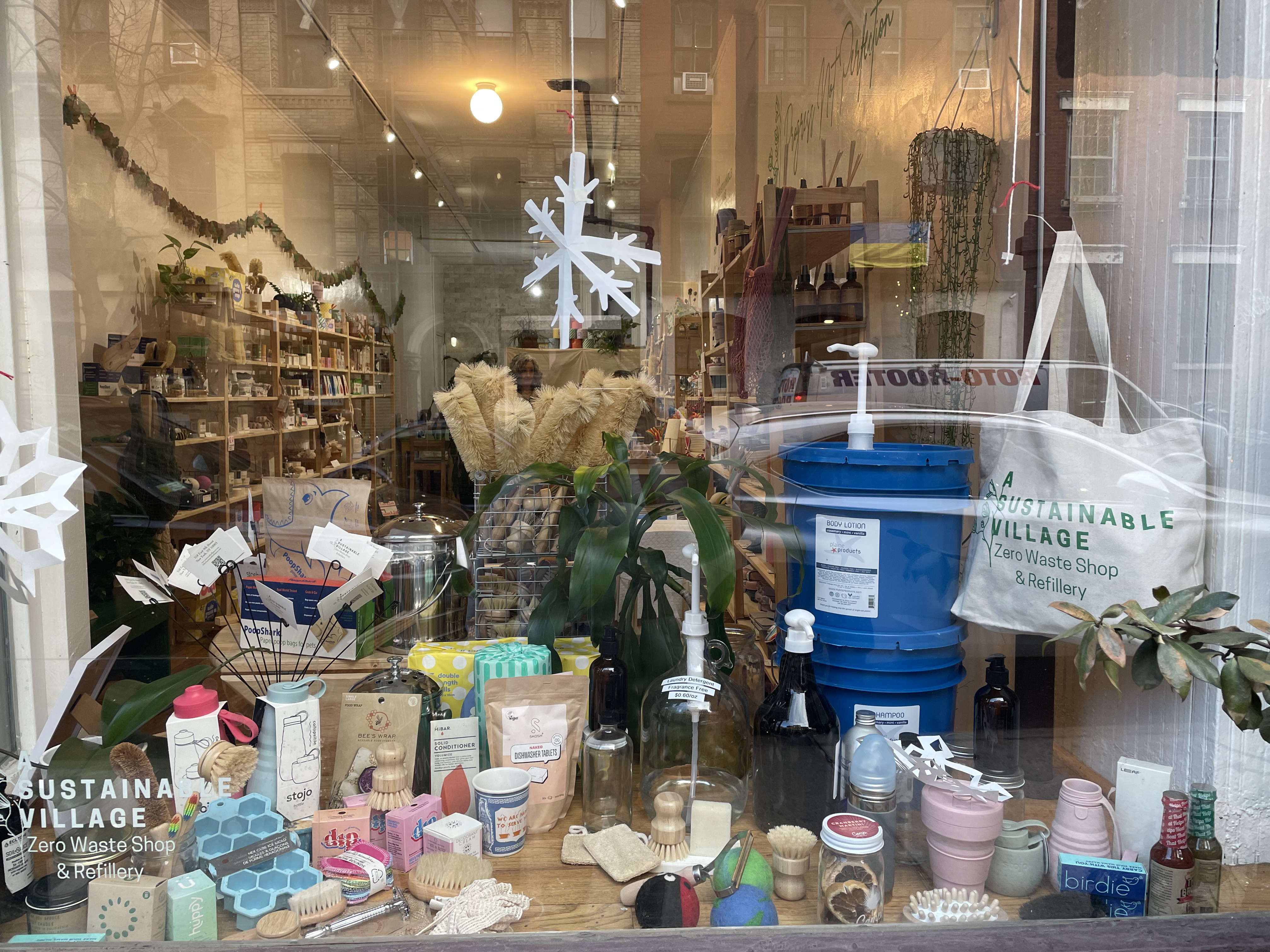 Subject Matter Expert Interview
CASUAL CONVERSATIONS
Casually interviewed the founder, Jaclyn Roster, an SME, and observe the shoppers in the store that afternoon making sustainable shopping choices.
Our conversation revealed that most shoppers were well-informed and knew what they were looking for. Some curious people flocked in from time to time but it wasn't that kind of a store. Reusable pads, travel mugs, and haircare products were popular items that patrons purchased the most.

INSIGHT
Shoppers mostly came for refills and seemed familiar with the store as they made informed choices. Most looked like regulars; not one patron in the entire 45 minutes seemed like a first-time visitor. Most people who practice zero-waste living frequent these stores for targeted.
shopping.


RESEARCH FOCUS
After visiting the shop I narrowed my WHAT to the consumer waste control aspect of a sustainable lifestyle. Focusing on reducing consumer waste I steered my desk research and interviews to learn more about the same.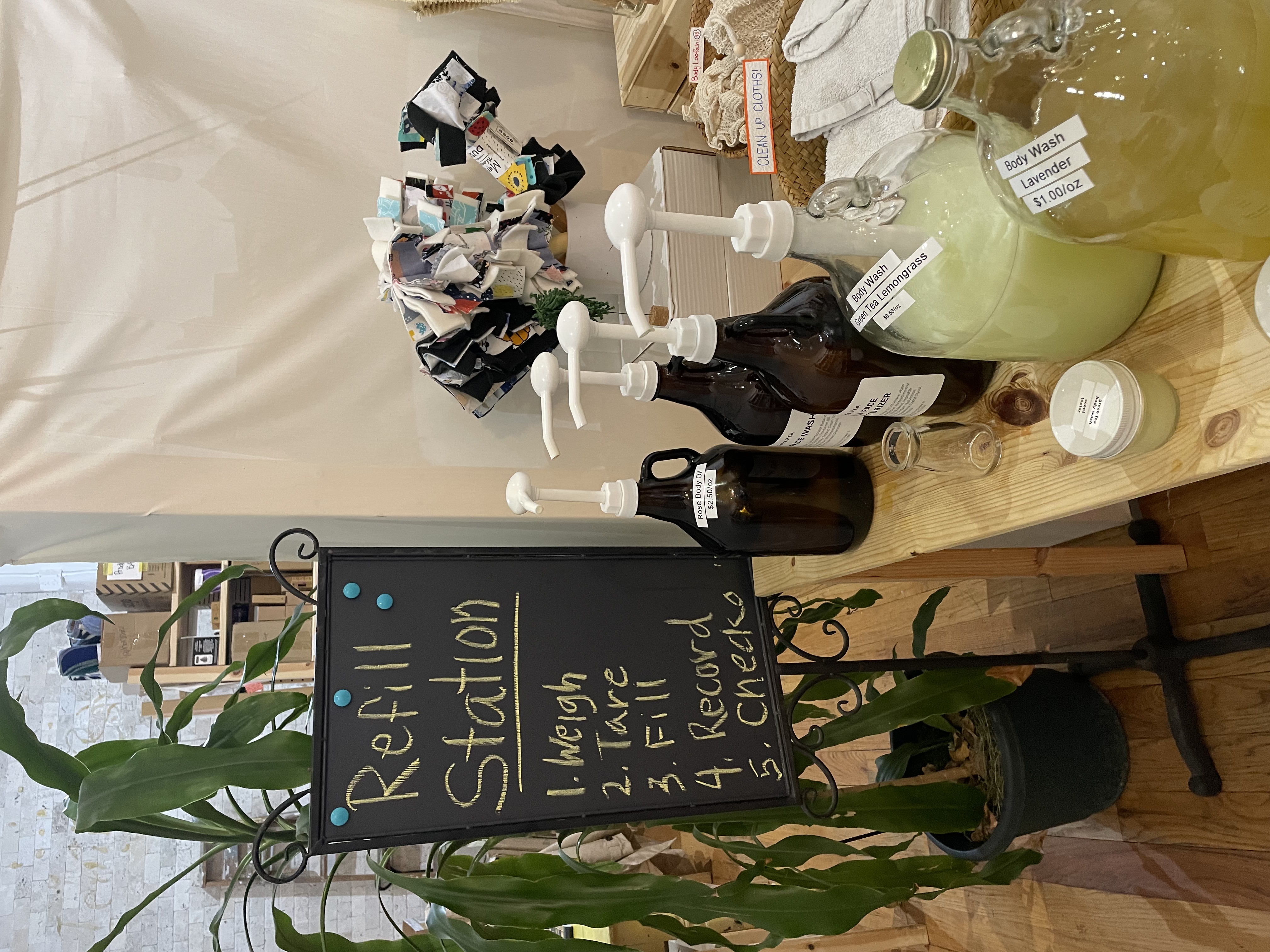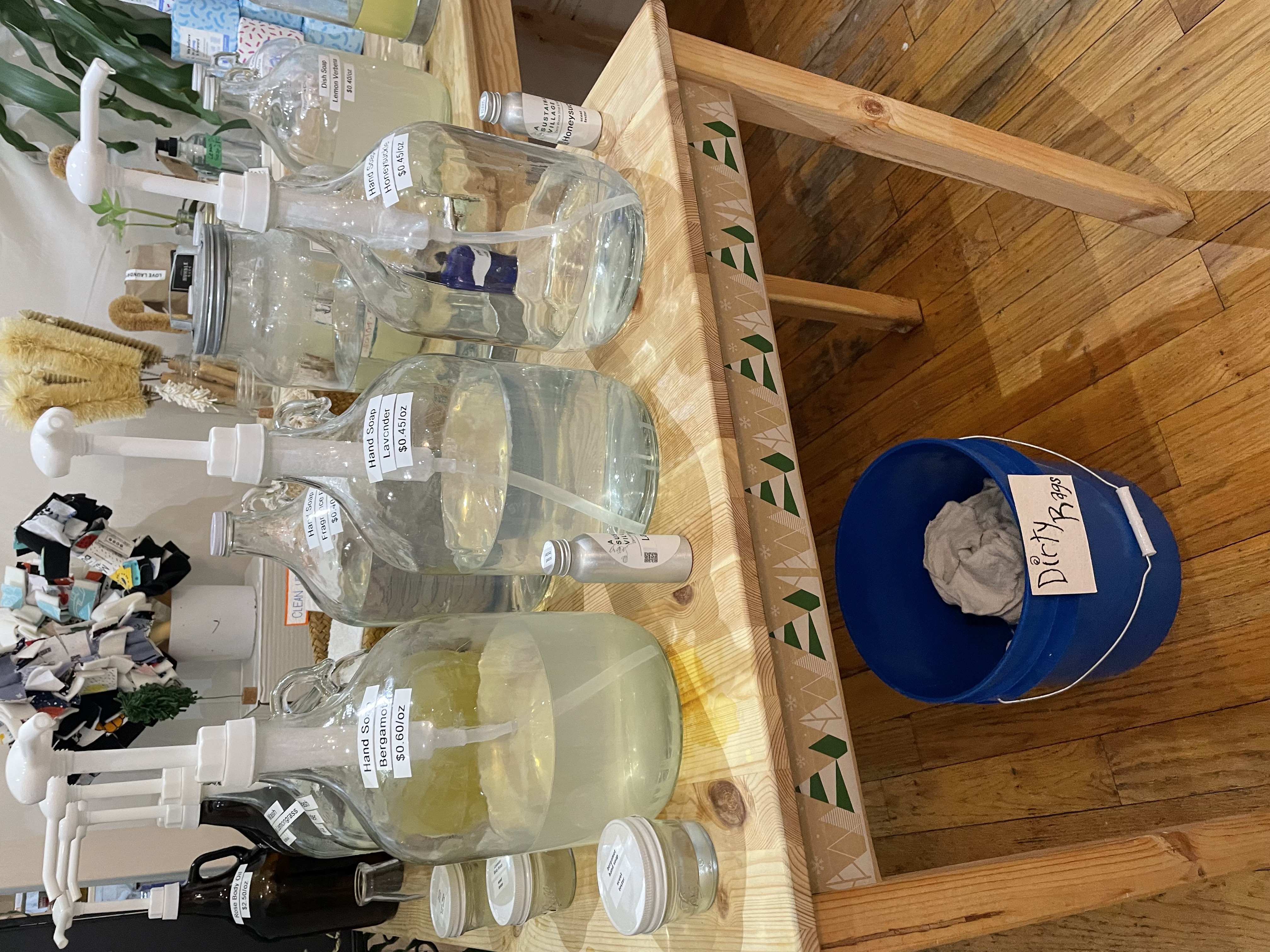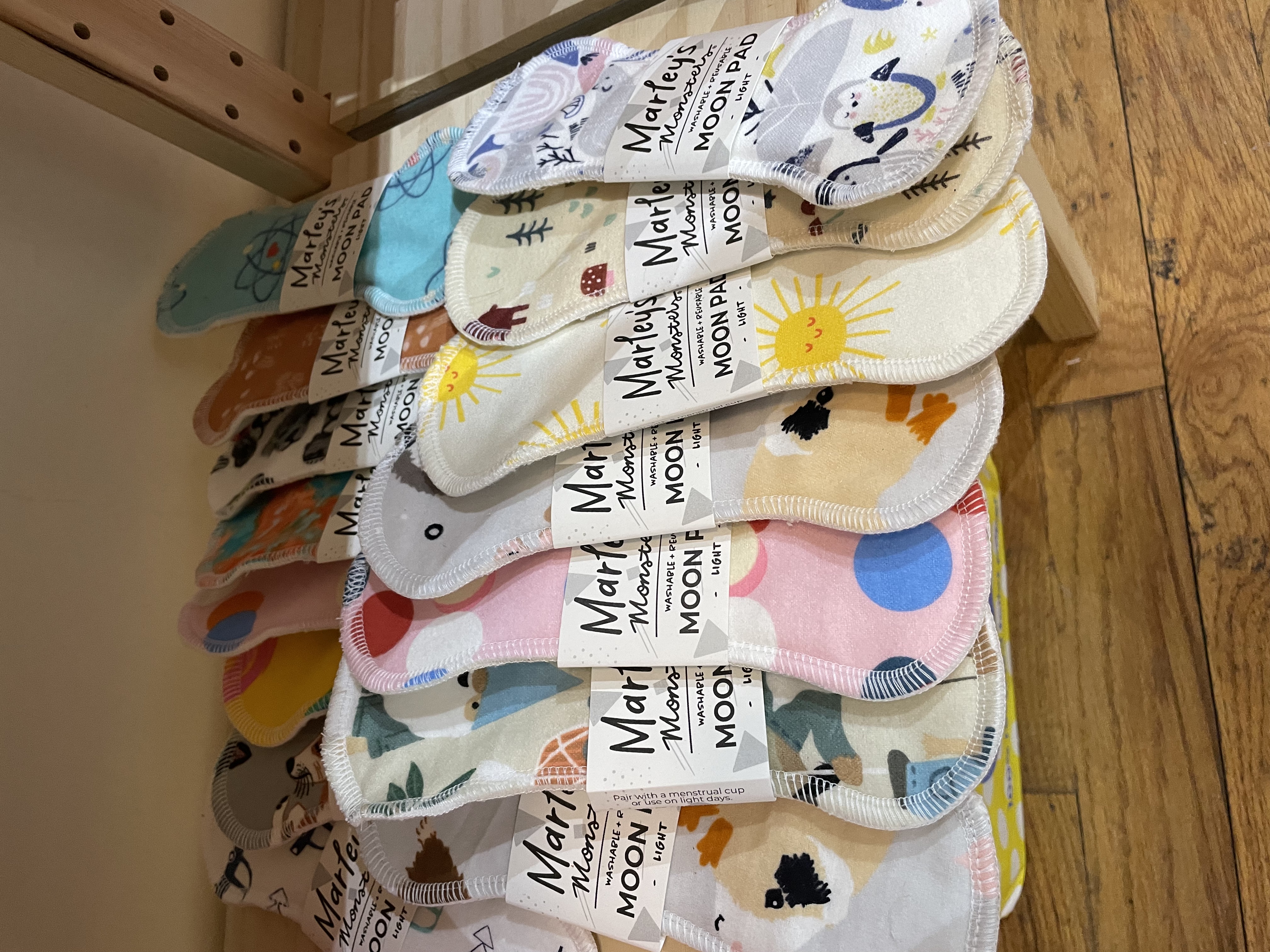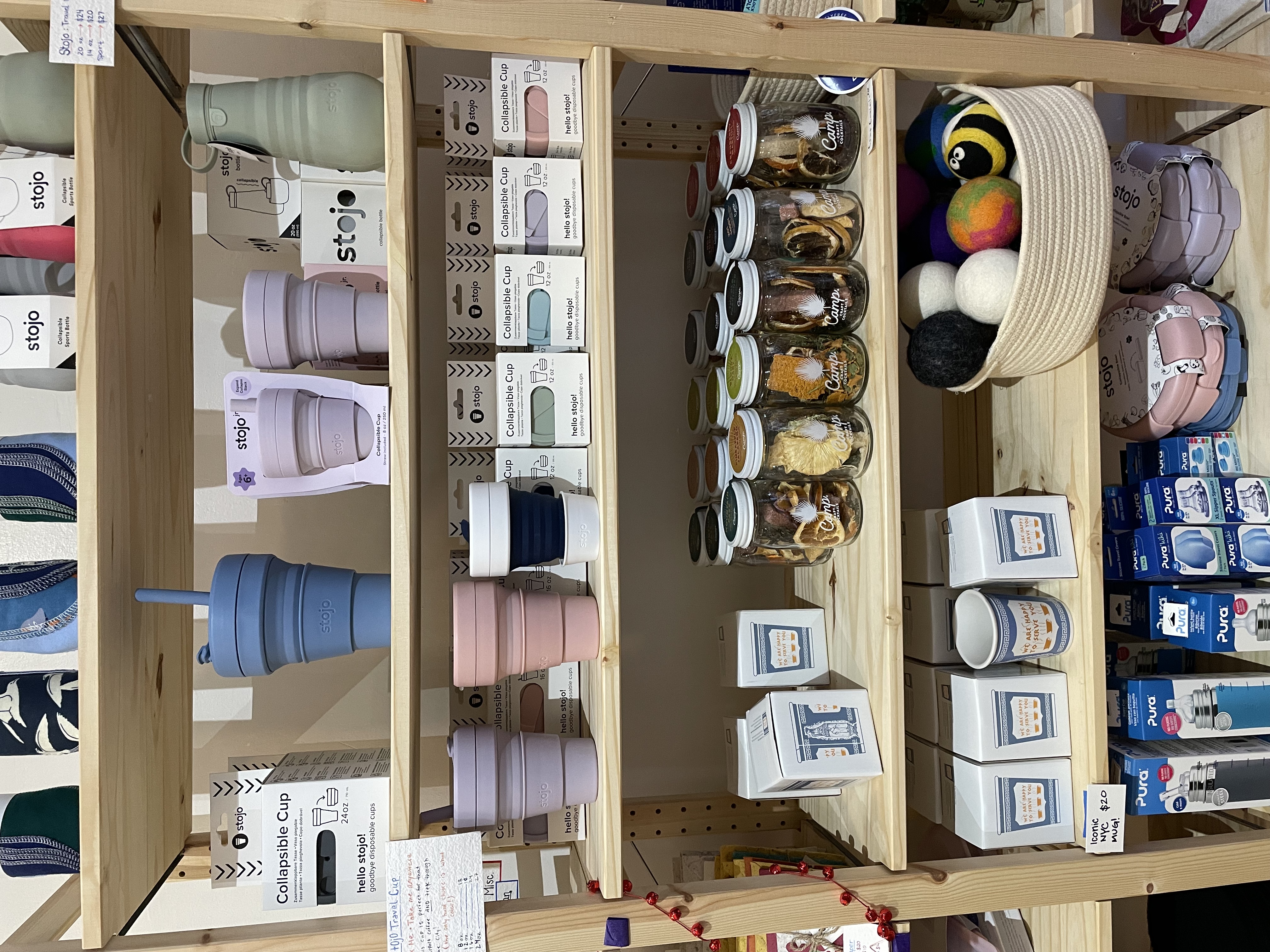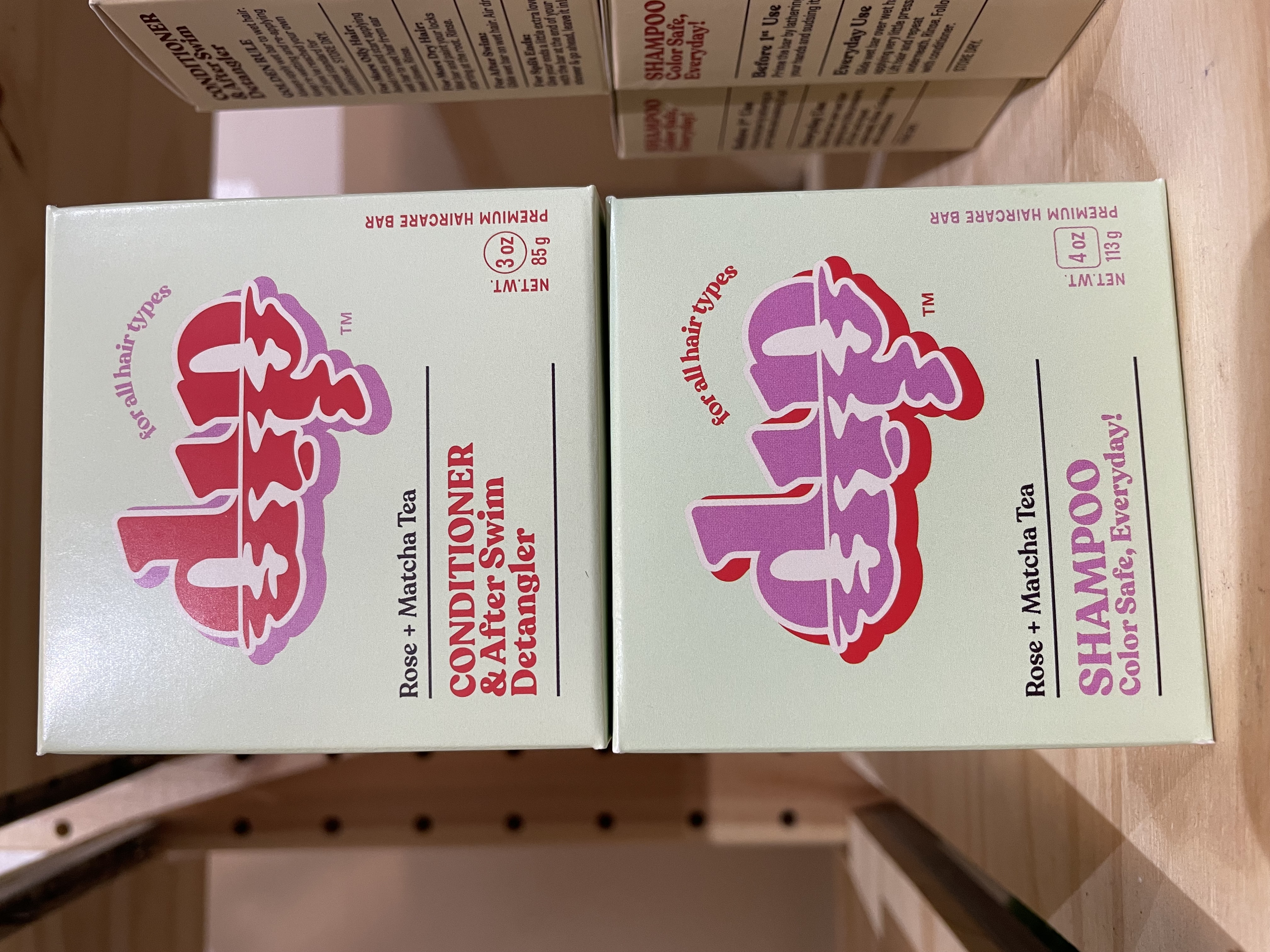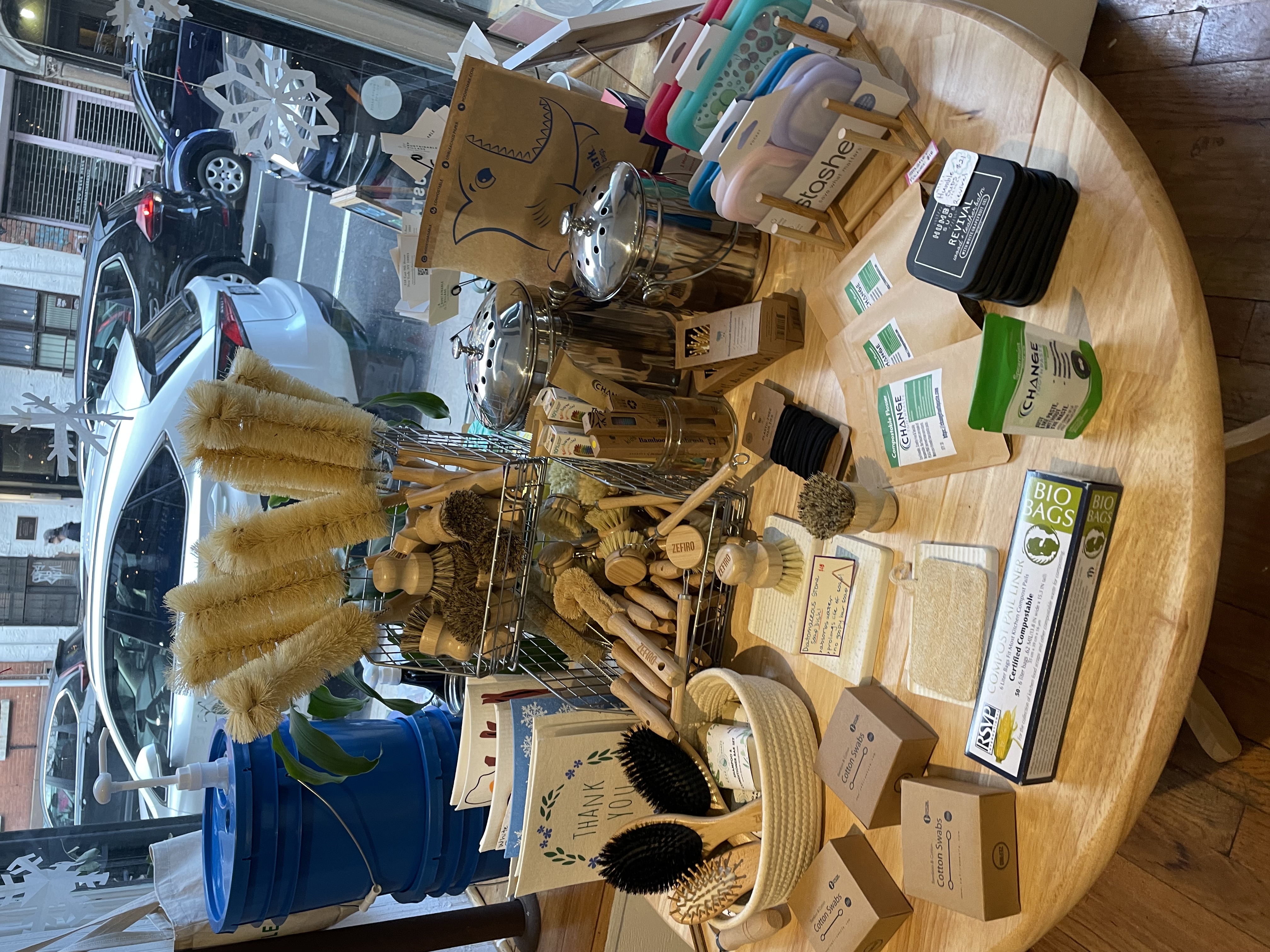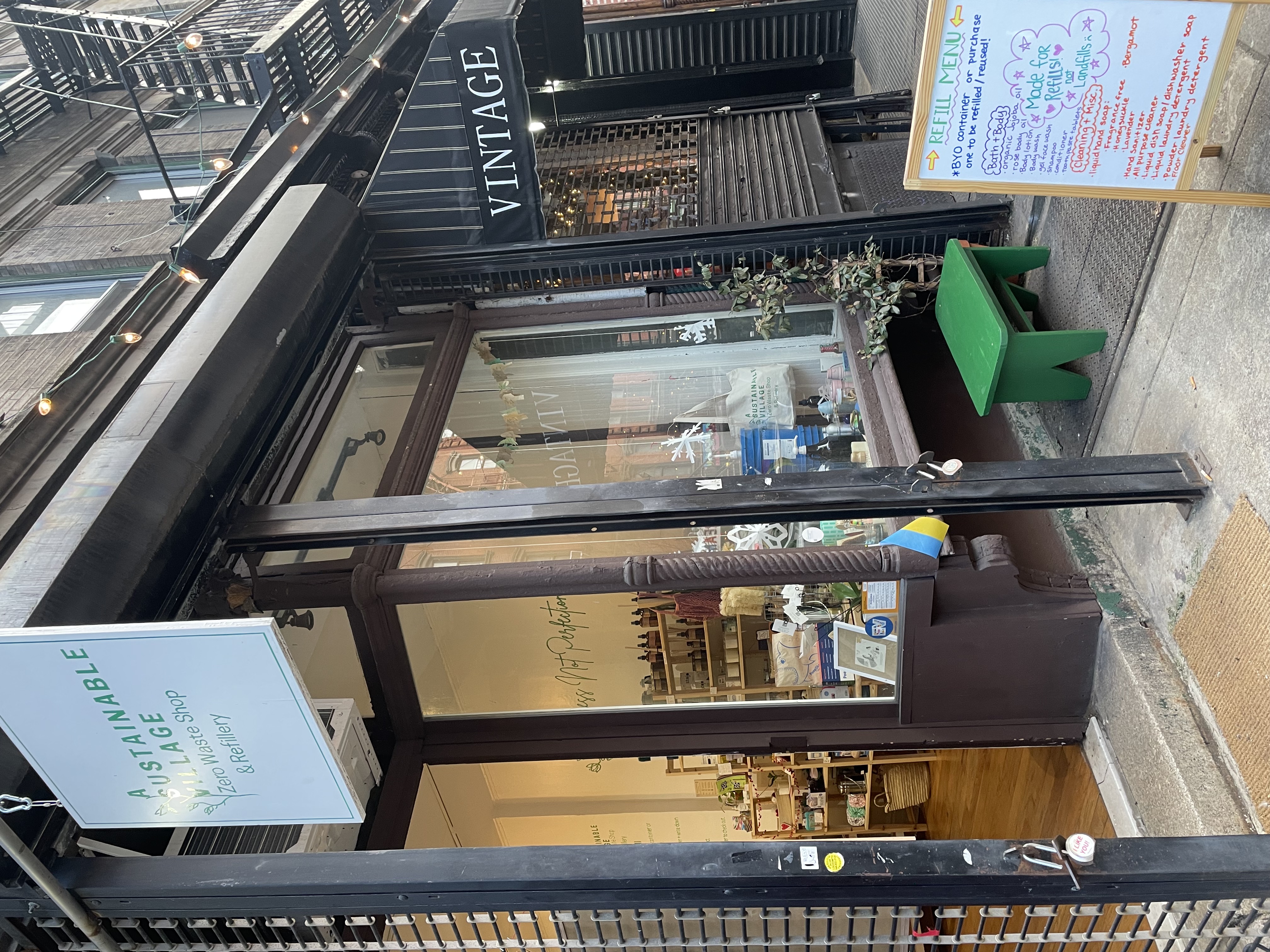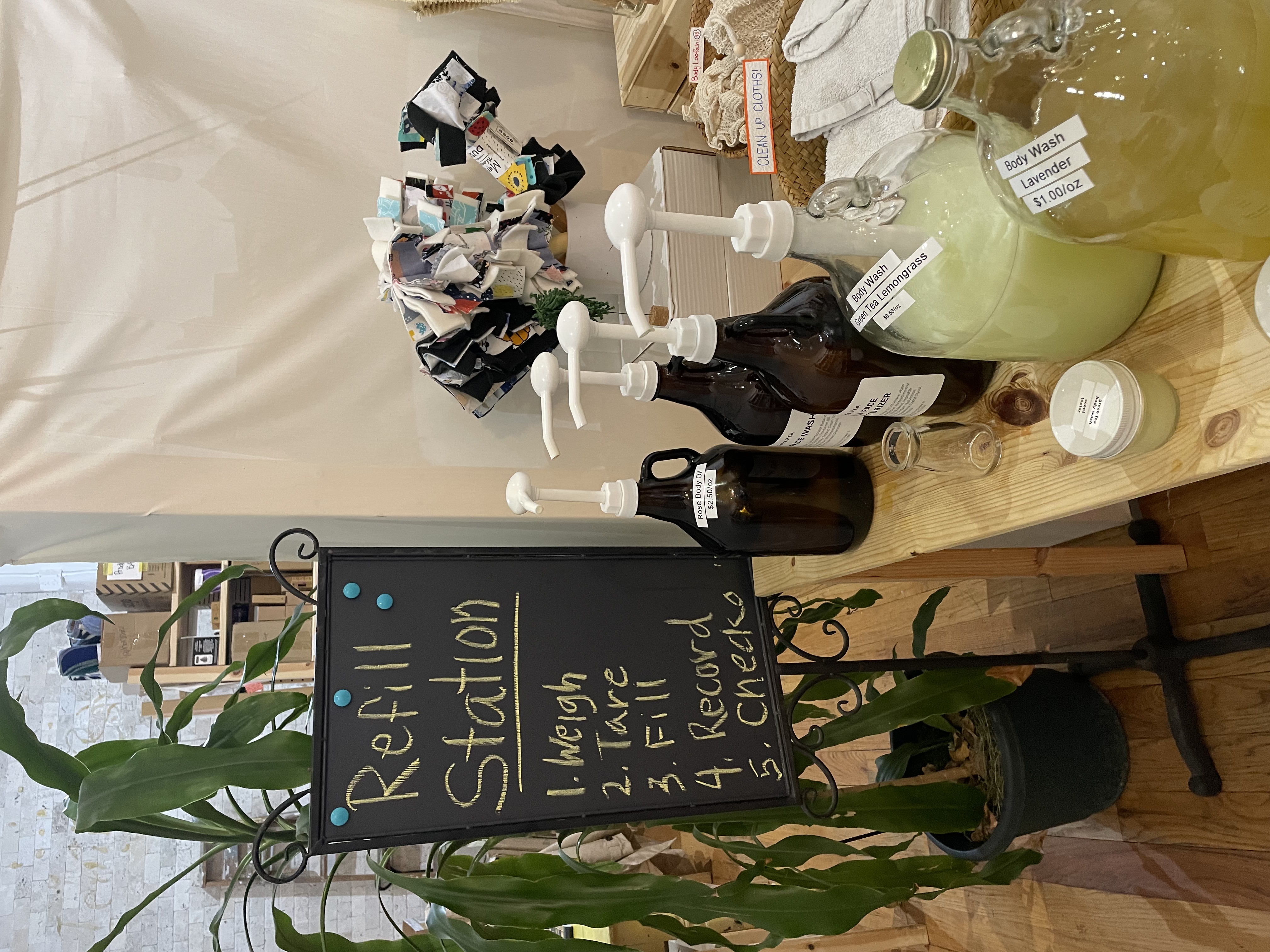 "The mayor is committed to implementing innovative and creative solutions to reach our sustainability goals and secure a greener, more equitable future for all New Yorkers."
Desk Research
ARTICLES AND REPORTS
NYPost published, 72% of greenhouse gas emissions are directly associated with household consumption, that is how people choose to live, move, eat, and shop.
A GreenPrint Survey found that consumers want to buy eco-friendly products but don't always know how to identify them.
Havard Business Review shares, annually, the world generates 1.3 billion tons of solid waste. This is expected to go up to 2.2 billion by 2025.
Analogous Research
CARBON LABELS
Similar to a
nutritional label
, a carbon label helps consumers understand the impact of the item they are purchasing or consuming. In the case of a carbon label, the label contains the carbon footprint of the product (a number, ex. 1.18 kg CO2) and
helps consumers understand the impact of the product on the environment
. The carbon footprint of the item is calculated by a consultant that is familiar with product carbon footprint quantification standards.
HABIT BUILDING
Compared apps like
FitBit
and
Habit
for habit building and creating new behaviors.
Considered literature such as
Atomic Habits
.
Competitive Research
DIRECT COMPETITORS
Lack delighters and personalized features.

Inconsistent product details.

Low incentive to come back.

No climate impact information.

Both app designs are a little outdated and the database is small.

HowGood's app was discontiued and is now mostly focused on food products.
EWG
︎︎︎
HOWGOOD︎︎︎
INDIRECT COMPETITORS
Similar gamification and personlaization to incentivize user.
One is a workplace app whereas one is an individual use app.
Both app help take up new habits, maintain them and track progress over time.
Both promote the climate change community building and spirit.
JOULEBUG︎︎︎
ONESAVE/DAY︎︎︎
User Research Interviews
6 PARTICIPANTS
Carefully recruited a group of 6 users through a user criteria so each interviewee represented a cohort.
2 Veterans (highly sustainable)

2 Aspirers (moderately sustainable)

2 Novices (slightly sustainable)
Laid out clear objectives to design the interview guide and asked the users similar questions depending on their subject knowledge and interest. Conducted indepth interviews on the shopping habits and living habits of these six individuals. Deep dived into their knowledge of zero-waste living, their current practices and what motivates them to take responsibility of the planet.
Ethnographic
Research
DIARY STUDY
Tested with 3 participants
1 Veteran (highly sustainable)

1 Aspirer (moderately sustainable)

1 Novice (slightly sustainable)
Crafted a Google form questionnaire with daily tasks to be carried out over a week to observe the user's living and shopping preferences. Each participant chose a different category to track eg: electricity usage, food tracking and shopping for personal/household items.
VISUAL DATA
Documentation of a compost bin, zero-waste shampoo and conditioner bars, travel mugs, and resuable cleaning cloths shared by a highly sustainable partcipant.
Affinity Mapping
ACTIONABLE INSIGHTS
Using affinity mapping I discovered themes and patterns emerging from my research data that highlighted some opportunity areas for design exploration.
1. COST IS A HUGE DECIDING FACTOR.

"It's a trade-off between price and convenience, which are the two key drivers of human interaction or exchange."
- Ryan



2. MISINFORMATION AND A NEED FOR IMMEDIACY IS A BARRIER.
"Sometimes it's interesting also to think about like the footprint, even if you go to the store and maybe your personal footprint wasn't a lot to walk to the store, but like everything still had to be shipped to the store. Where was it being shipped from?"
- Rebecca

3. LEAVING COMFORT ZONES IS DIFFICULT.
"Internal factors like laziness definitely stop me from being 100% conscious everyday. I will just use the nearest trash can that I find, I will just dispose it there. So, I mean, I'm not mindful of, uh, throwing that in a good way at all."
- Vindhya
4. FORMING LONG-TERM HABITS IS CHALLENGING.
"I think it may start to feel like a burden at some point. I remember hearing about, you know, like the zero-waste girl who put all her trash in a jar. And everyone thinks that's aspirational and great, but you can't work at that point. She didn't have a job that was her full-time job, and luckily she like had enough money and made enough money from blogging that she didn't have to work."
- Danielle
Meta Insights + How Might We...
1. How might we simplify the research and identification of sustainable products so users feel confident in their purchase decisions?
Users are misinformed about product footprints, production processes, raw materials, etc. and find the research/verification process daunting.
Users' sense of immediacy keeps them from learning and understanding the true meaning of what is sustainable.
2. How might we support users to find frugal, affordable, and manageable green practices & products they can maintain in their daily routines?

Users relate the meaning of sustainability with longevity and developing habits that can be maintained in the long run.

Users believe living sustainably is expensive and hard to budget in daily life.

3. How might we assist users in building a green local community and bringing relevant resources to their phone screens?

Users aren't aware of free, local and community resources around them that may increase the efficiency in their green living.

4. How might we encourage the user to make long-term lifestyle shifts and invoke a conscience for the planet?

Users find it hard to stick with sustainable practices long-term due to inconvenience, burnout, low accountability, high-maintenance and effort.

Design Process
BRAINSTORM SKETCHES
The design process started with quick brainstorming exercises like Crazy 8 where I explored design oppportunities for all my guiding questions but ended up picking the first HMW for the final outcome.
Low-Fidelity Prototyping
PICKED 6 CONCEPTS
Tested all the concepts with six different users with varied interests and knowledge levels of sustainable living practices to decipher where's the best gap for intervention.

Low-Fidelity Testing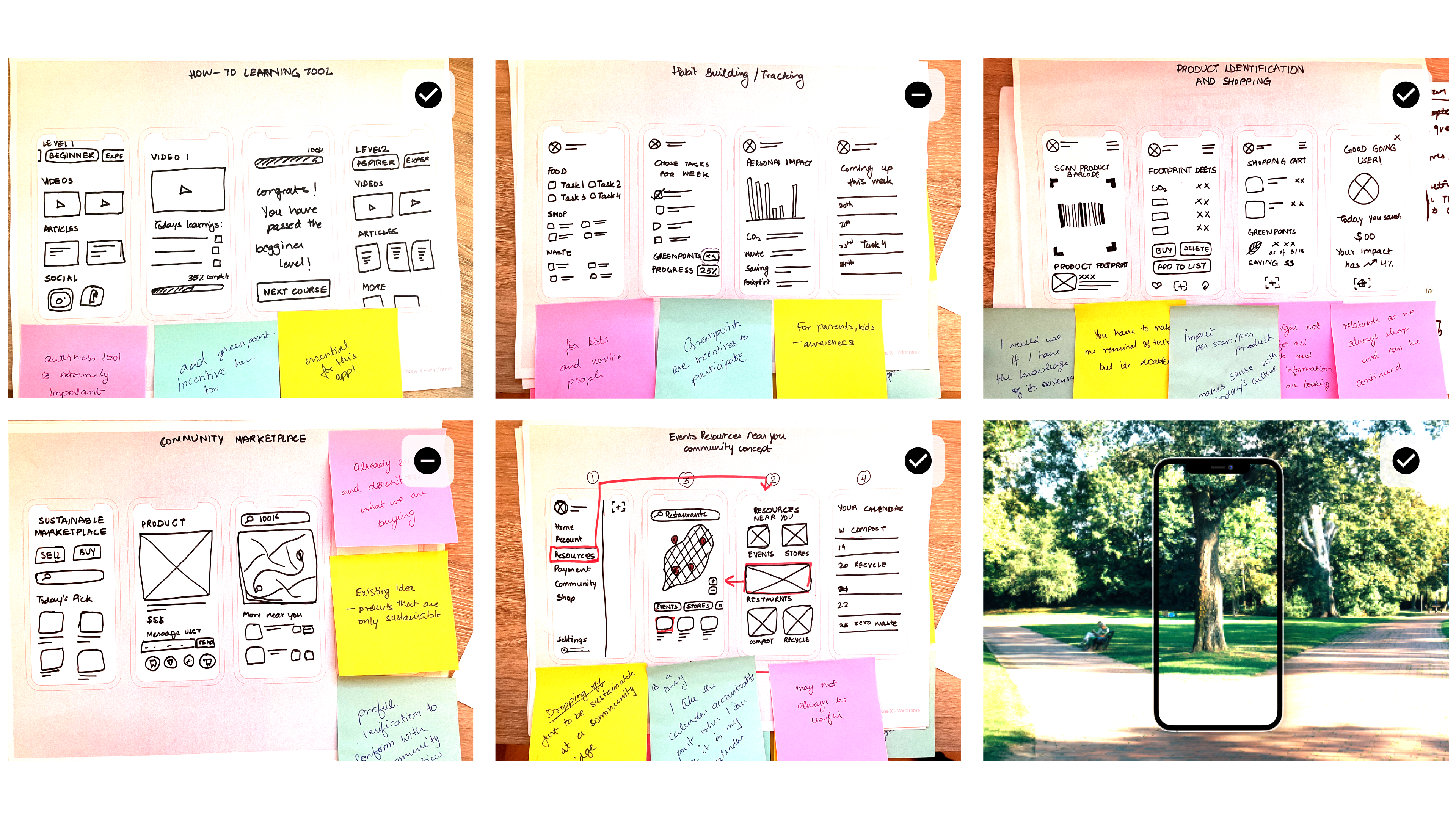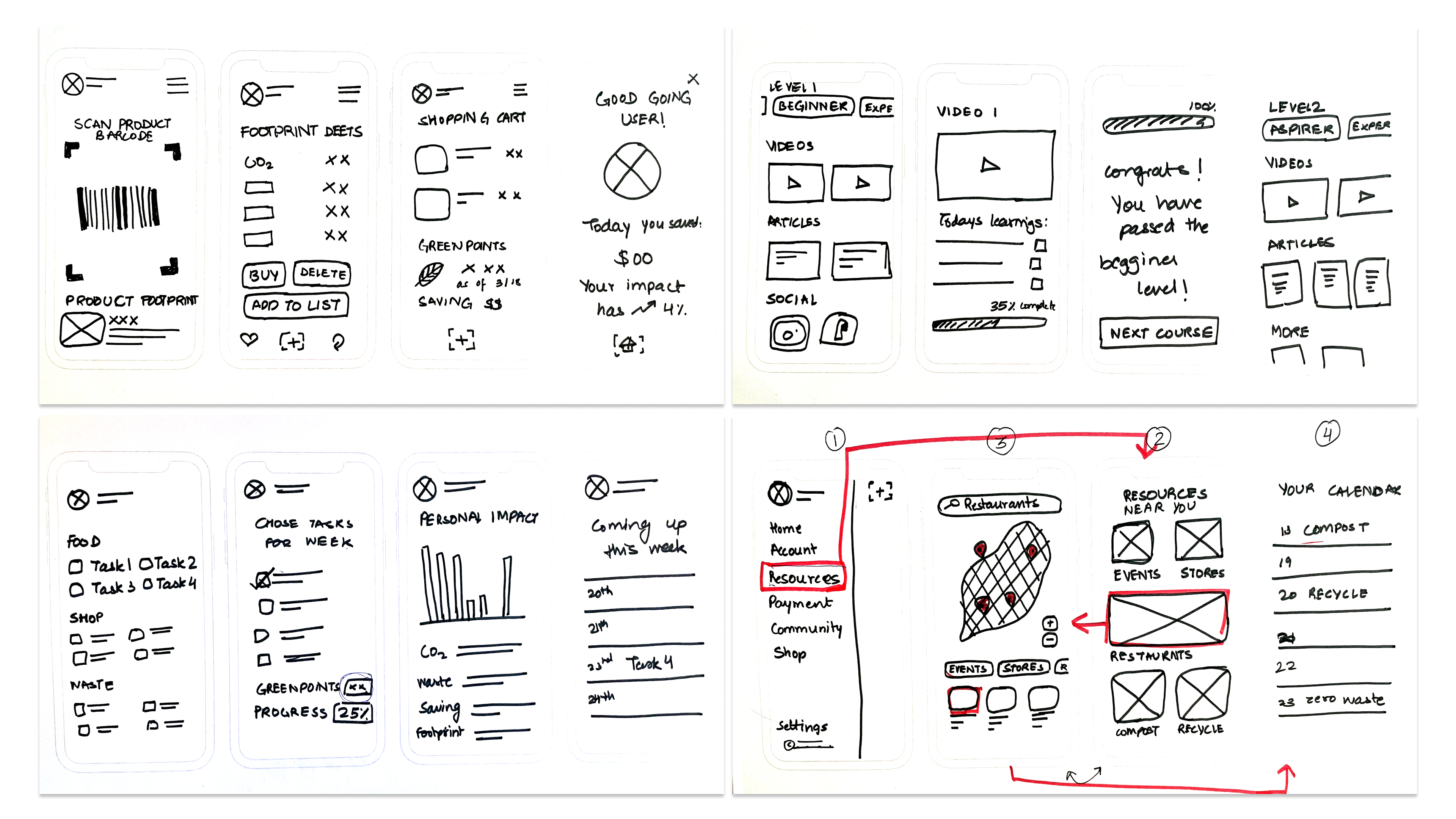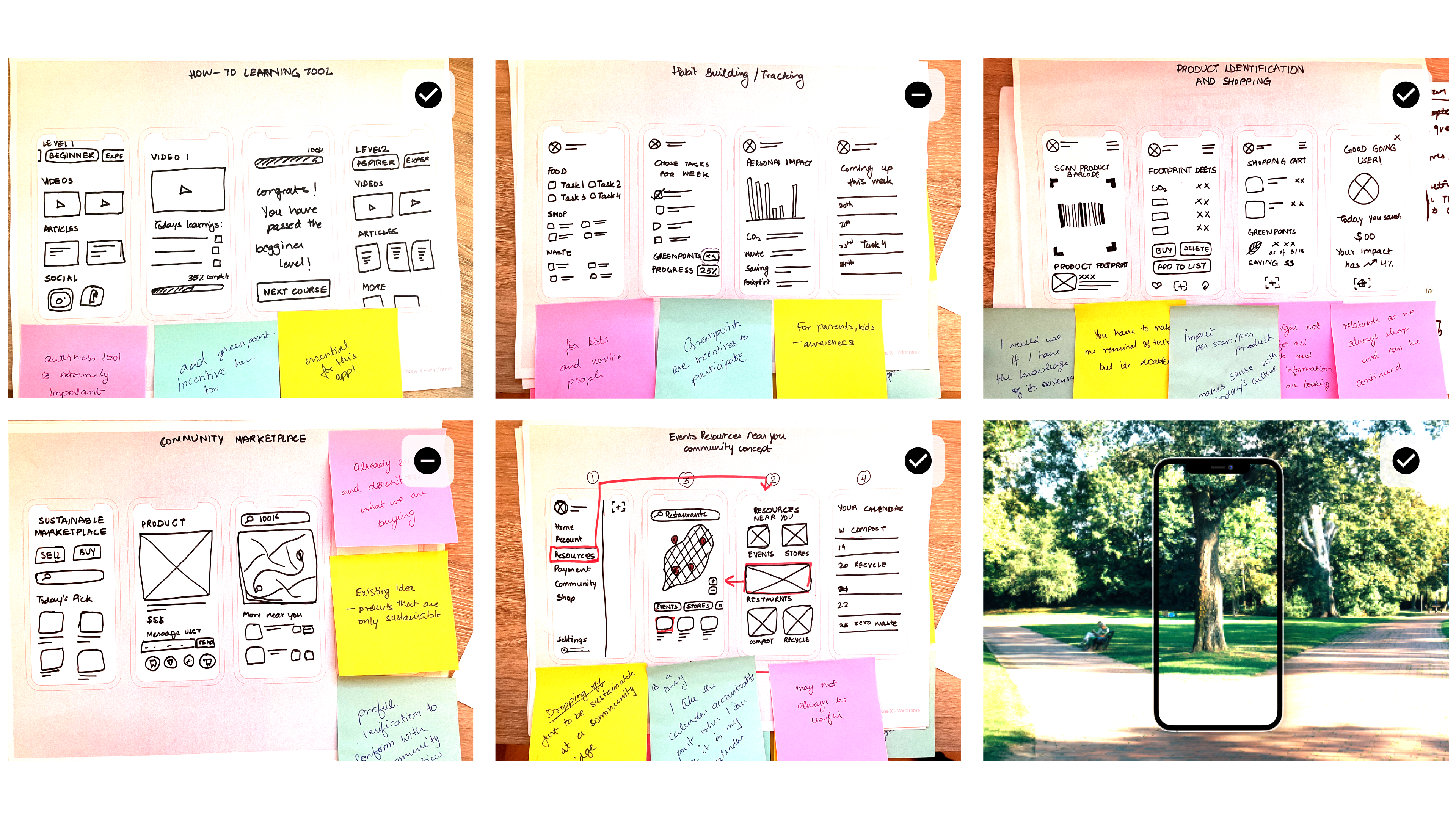 USER FEEDABCK
Testers expressed a desire for a learning or information-centric tool. They exhibited strong enthusiasm for learning through video-based and VR content.
Some users believed the habit-building and tracking app would be more suitable for children and teenagers.
The concept of discovering free community events and resources to incorporate into their lives resonated with users, even though they had reservations about its usability.
Features like gamification, progress tracking, and personalized recommendations received positive feedback from all six participants, as they found these elements motivating.
On the other hand, users were not particularly enthusiastic about the marketplace aspect, and they had concerns about the current product verification and community regulations practices in place.
Mid-Fidelity Prototyping
MOVED FORWARD WITH FOUR FEATURES
I elaborated on the sequence of concepts that received positive feedback from the users to substantiate the research findings and identify user requirements. For the testing, I grouped features into two distinct flows and tested them with six different participants to move closer to building a Minimum Viable Product (MVP).
This involved tests on VR-based learning alongside online app-based learning, explored the scanner and marketplace in conjunction with an AR tool, and delved into community resources integrated with gamified learning.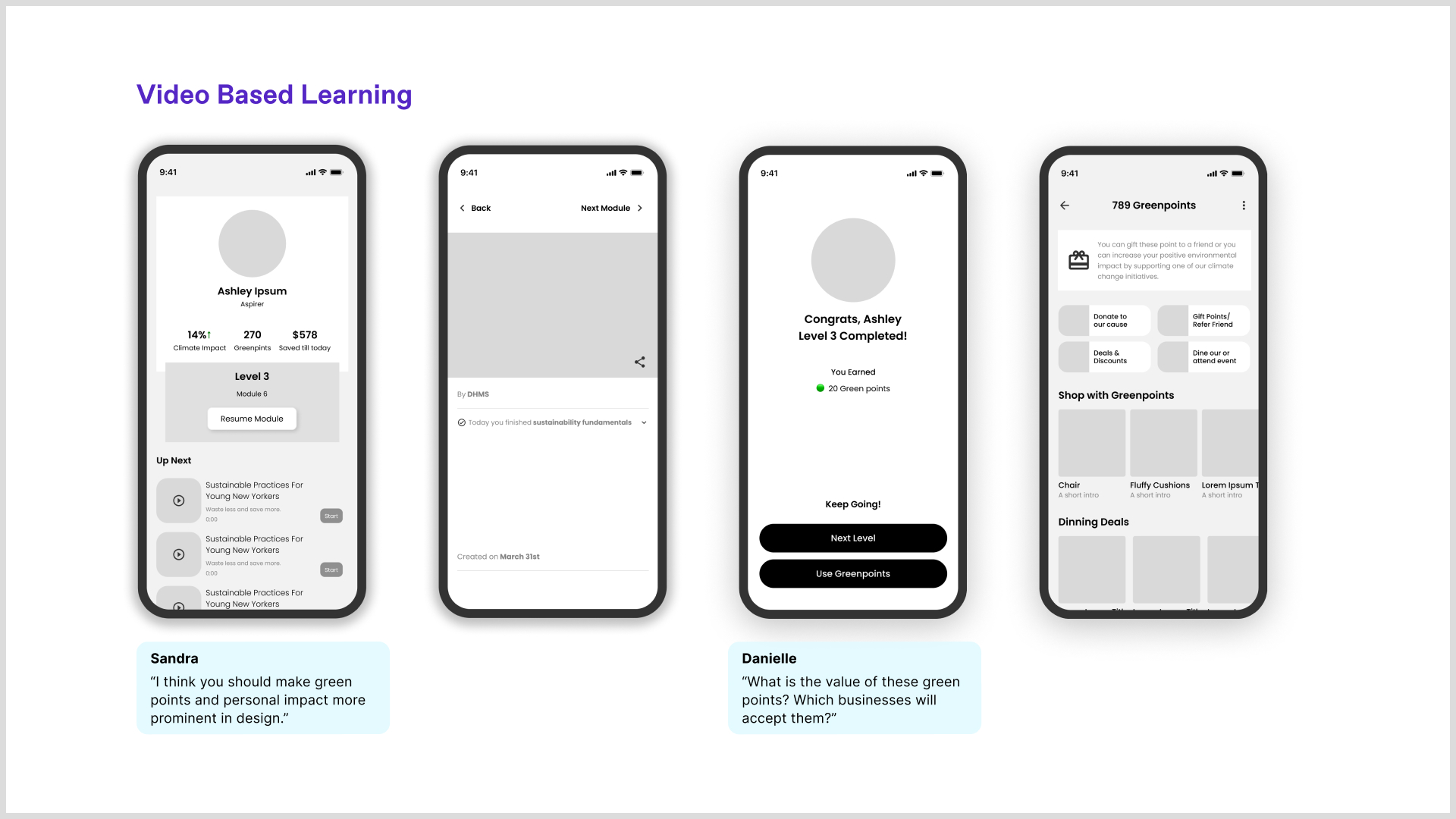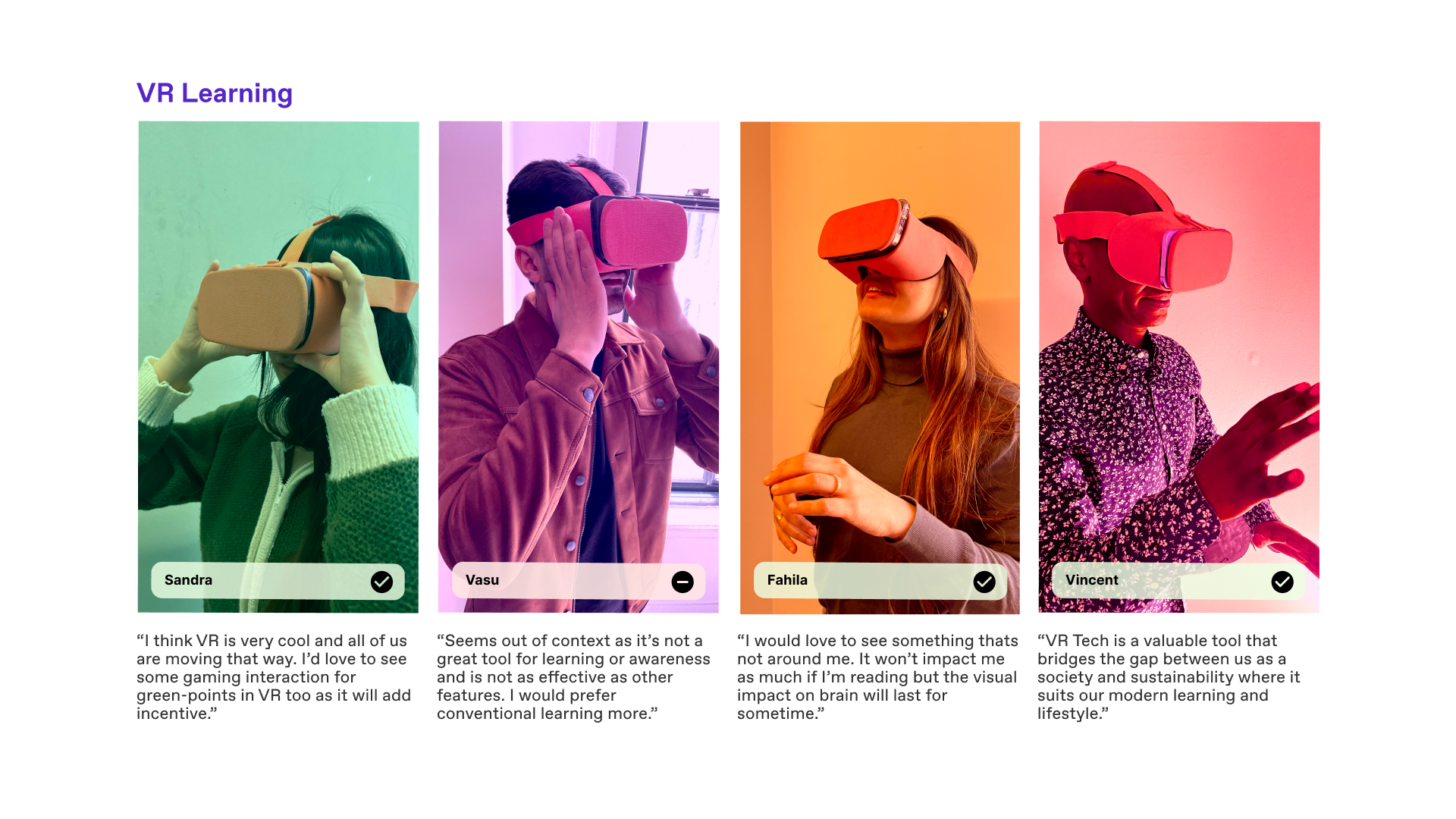 Mid-Fidelity Testing
USER FEEDABCK
Users identified substantial value in learning and information tools. The scanner feature received the highest rating for its ability to reduce effort effectively.
The AR tool as potentially less valuable within the context of community resources features.
Redeemable green point rewards proved highly effective for progress tracking and encouraging users to adopt a more sustainable lifestyle.
While the VR concept was engaging, some users felt it could benefit from increased interactivity.
Experienced users confirmed the necessity for a centralized platform that brings together all sustainable community resources and small local businesses that often go unnoticed.
DESIGN FOCUS
While both prototypes garnered favorable responses, the scanner functionality emerged as the most valuable, notably for its effort-saving benefits.
The incentive of redeemable green point rewards proved effective in monitoring progress and motivating users to make lifestyle changes.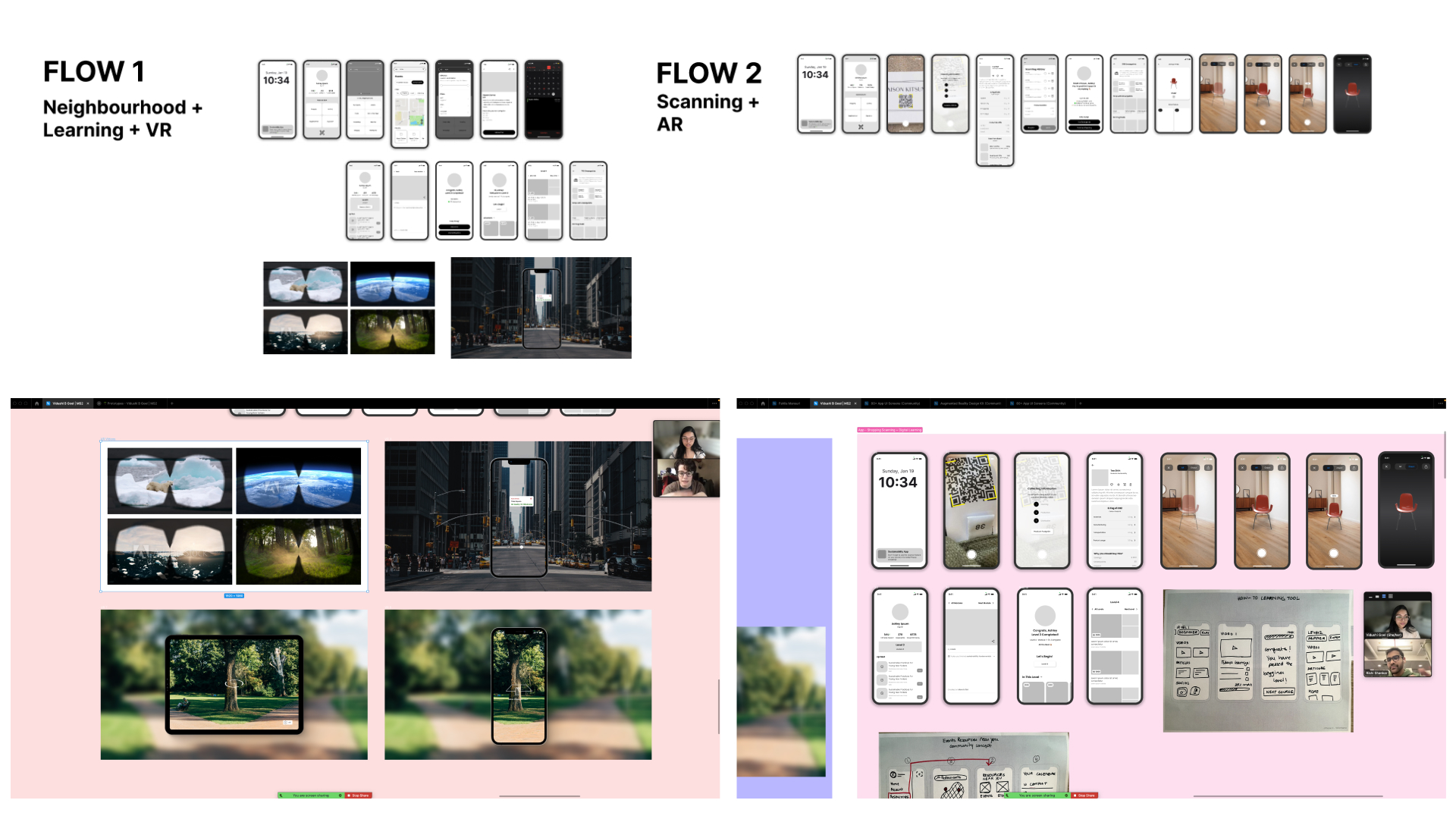 Consumers want to take out the anxiety and confusion from all the conflicting information being disseminated. They are actively choosing to be in the driver's seat by equipping themselves with the necessary information to reach their sustainability goals.
- Kantar
Scoping the MVP
MSCW FRAMEWORK
Adopting this framework facilitated the categorization of the app's fundamental functions, guided by rigorous usability testing, to prioritize core features for the MVP taking into account their importance and practicality. The ultimate design decisions were shaped by the more persuasive user feedback, ensuring an enhanced user experience that sets it apart from direct competitors in the industry.
System's Map
END TO END USER FLOW
My primary goal was to emphasize MVP features and unify these choices into a seamless and coherent user experience. I progressed by creating a system map, visualizing the entire user journey, including key screens, actions, and navigation. This mapping process enabled me to delineate the user flows and predict their interactions.


User Journey Map
3 USE CASES
Analyzed my primary user groups, categorized into three tiers (novice, aspirer, expert), and further segmented them into first-time and returning users to ensure a thorough exploration of all potential use cases for an ideal design. This approach was instrumental in pinpointing key metrics to focus on, such as conversion rate, task success rate, customer satisfaction, and net promoter score.
Visual Identity
A BRAND IS BORN
To infuse some excitement into the topic of sustainability and alleviate any potential user apprehension about learning, I decided to take a creative leap by exploring the trending neobrutalism style. To introduce an element of playfulness and attract young audiences, I incorporated a vibrant and expansive color palette, along with illustrations that aligned with this theme.
The testers and industry experts overwhelmingly praised and embraced the overall branding, finding it both appealing and enjoyable.
High-Fidelity Prototyping
DESIGNING OFFSET
The first high fidelity considered a complete user cycle from being a non-user to becoming a committed user.
High-Fidelity Testing
USER FEEDABCK
Users found the app's user interface to be delightful, describing it as aesthetically pleasing, well-balanced, and enjoyable to interact with.
Affordance presented a challenge for some users when trying to discern the next action.
A portion of users expressed a desire for a streamlined flow that prominently showcases the main features.
Features such as the compare function, longevity garden, and positive feedback screens received positive feedback from users.
Users also indicated a preference for a design with less text and a more evident information hierarchy, allowing for better organization of content and sections.
Final Outcome
INTRODUCING OFFSET
Assisting users in becoming well-informed shoppers, whether they're in physical stores or shopping online. With a user-friendly interface, the app empowers eco-conscious individuals to search or scan barcodes, access product emission information, and make informed buying decisions based on sustainability ratings. When a user makes an environmentally responsible purchase, they earn offset points, a personal impact score, savings, and receive information on their carbon emissions, offering insights into their individual climate impact.
A SIMPLIFIED GLANCE AT OFFSET
A user shops at Sephora and uses Offset to finalize a purchase.
ONBOARDING
Upon opening the app, users are welcomed with a concise onboarding process that delivers an overview of the app's functionalities and acquaints them with the essential features for scanning, browsing, and searching products.

DASHBOARD
Registering creates a user account, which empowers individuals to oversee their actions, lists, items, and their environmental impact. Following app usage, it offers recommendations.

TOTAL OFFSET
Comprised of Eco Points, Offset Points, Carbon Emissions, and Monetary Savings, this provides the user with a summary of their progress and utilization.

CREATE BALANCE
Enables users to contribute Offset points to initiatives aimed at offsetting carbon emissions.


SCANNER
When in the store, users have the option to scan a barcode and obtain extensive information about the product's manufacturing, certifications, and carbon footprint. This information is displayed in a standardized format to improve clarity and comprehension.

RATING SYSTEM
This standardized rating, measured on a scale of 10, assesses the sustainability of products by considering factors such as product certifications, packaging, and the entire production process.
COMPARE
The comparison feature enables users to contrast products sourced from the app's database to identify the most suitable product for their needs.
SHELVE
The shelving feature enables users to include products in their purchased items list, referred to as "Shelve," facilitating the monitoring of Offset points, climate impact, and enhancing the overall gamified experience.

WISHLIST
Another feature of the app is wishlists, which assist users in further embracing a sustainable lifestyle and staying organized.

LONGIVITY GARDEN
One of the most liked delighters, as the user continues to revisit the app, it cultivates a "longevity garden" that reflects the user's growing eco-consciousness.

RECOMMENDATIONS
Utilizing the user's shelved, wishlisted, and browsed products, the app offers recommendations for new products and brands, introducing the user to the latest items in the market.

Additional Features
PREDICTIVE SEARCH FUNTIONALITY
Users have the option to search for a product in case it's not accessible through scanning, enabling them to utilize the app beyond a store environment.
BROWSING PRODUCTS
Additional ways of finding products and inspirations.
ADDING TO DATABASE
If a product isn't found in the database and the user is curious, they have the option to submit their product for inclusion in the app.


INTERACTIVE PROTOTYPES







Reflections
TEST EARLY AND TEST OFTEN
Most answers can be found through testing assumptions often through the different phases of the project especially the early stages of design.

INCLUSIVITY INCREASES USABILITY
I always rely on user research to inject the project with valuable insights, while also striking a balance with secondary research to align with concrete data and evidence. Thanks to my diverse user base and interviewee group, I was able to develop an inclusive product that is useful to individuals of different ages with varying levels of interest and knowledge in sustainable living. In a global market of global products the app could scale beautifully.